Discovering Montrose
22.07.20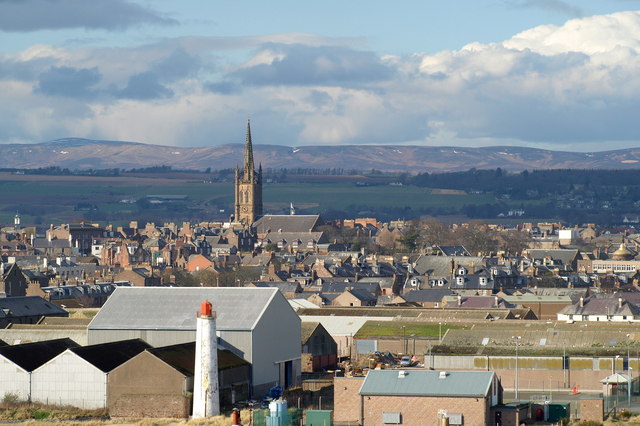 If you are like a lot of people across the country, you might be feeling you are in need to a holiday. That change of surroundings and a break from the regular 9 to 5 is something that we all need from time to time, but often the expense of getting away can make this a struggle. Taking time off is pleasant enough, but if you're going to spend those days cooped up in your house where you spend most of your time anyway, you might not have that feeling of refreshment when you come back to work. 
A lot of people across the UK are opting to take staycations as a means of saving money and keeping a little closer to home. In terms of places to visit, you could do a lot worse than the UK. Britain is a country with many characteristics and places to visit. Its diversity is what makes it one of the world's top tourist destinations. A lot of the country is undiscovered, and today, we will discuss why Montrose in Aberdeenshire is a great undiscovered place to visit. 
The Scottish North East
Scotland gets its fair share of tourists every year, both domestically and internationally. Places like Edinburgh, the Highlands, and the Isle of Skye are world renowned for their beauty and remote tranquillity. If you want to experience scenery that is just as beautiful as the popular parts of Scotland, but without the crowds of tourists, you should check out the North East. This area of Scotland that stretches out into the North Sea has miles of dramatic coastline, rolling countryside and historic towns like Montrose.
A Place in History
Montrose is an intriguing place for people who want to delve into the culture and history of this part of Scotland. The town can be found to the North of Dundee, right on the coast and has origins dating back to a Norse settlement in the area from the 12
th
Century. Visitors can learn about the medieval history of the town and its connections to the Scottish Wars of Independence at the local
Montrose Museum
.
Wining and Dining
Modern Scottish cuisine holds a strong reputation on the international stage and going to a place like Montrose will give you the chance to experience this great food in appropriate surroundings. Being a port town, Montrose gets the very best of the local catch and seafood lovers will be in for a treat when they check out some of the
top-rated restaurants in the area
. Scottish hospitality is on fine display here too, as there are a number of welcoming
cosy pubs
to take a night cap after your meal.
Relaxing Outdoors
A big pull for people who want to come and visit Scotland is the outdoors experience. The whole country has popular walking routes and the area surrounding Montrose is no exception. A combination of beautiful coastal paths and inland country rambles make it an ideal place to blow of the cobwebs. Have a look at some of
the online guides
to see the full range of what's on offer.
A Place to Live
Visiting Montrose will reveal that it's not just a great place to visit, it's a wonderful town to live in as demonstrated by
the local guides
. Coming to a part of the UK like this will show you a different kind of lifestyle and will help you to put a more hectic urban existence into perspective. Indeed, many people choose to move to these parts of Scotland having visited them as tourists. It's not until you get a taste of the lifestyle that you see why Montrose and the North East of Scotland is such an appealing place to live.