Top 5 Destinations for Teaching English as Foreign Language
24.12.18
Teaching abroad has become the go-to outlet for millennials to experience the world as they earn money on the side. Today, English is effectively what Esperanto aspired to be and pretty much every nation on the globe considers it common practice to introduce this language into their curriculum or, at the very least, establish private schools. If you are a proper grammar guru who knows all the ins and outs of English, here are the most desired hotspots around the world for teaching English as a foreign language.
Morocco
Words such as "exotic" and "oriental" have garnered a pejorative quality recently due to some very reasonable arguments about the power-dynamics of cultures, but don't feel guilty if the colorful lands of Morocco invoke these words in your mind, in the best possible sense of their meaning. The bazaars of Marrakech, the wondrous city of Casablanca, orange sands and blue Atlantic waves – this is a place where magic still exists. If you get a chance to teach English in this captivating country trapped between East and West, you will witness beautiful clashes of European, African and Arabic architectural influences. It is also a potent ground to look for a job as a foreign English teacher simply because Morocco's coastal cities are international tourist and trading hubs.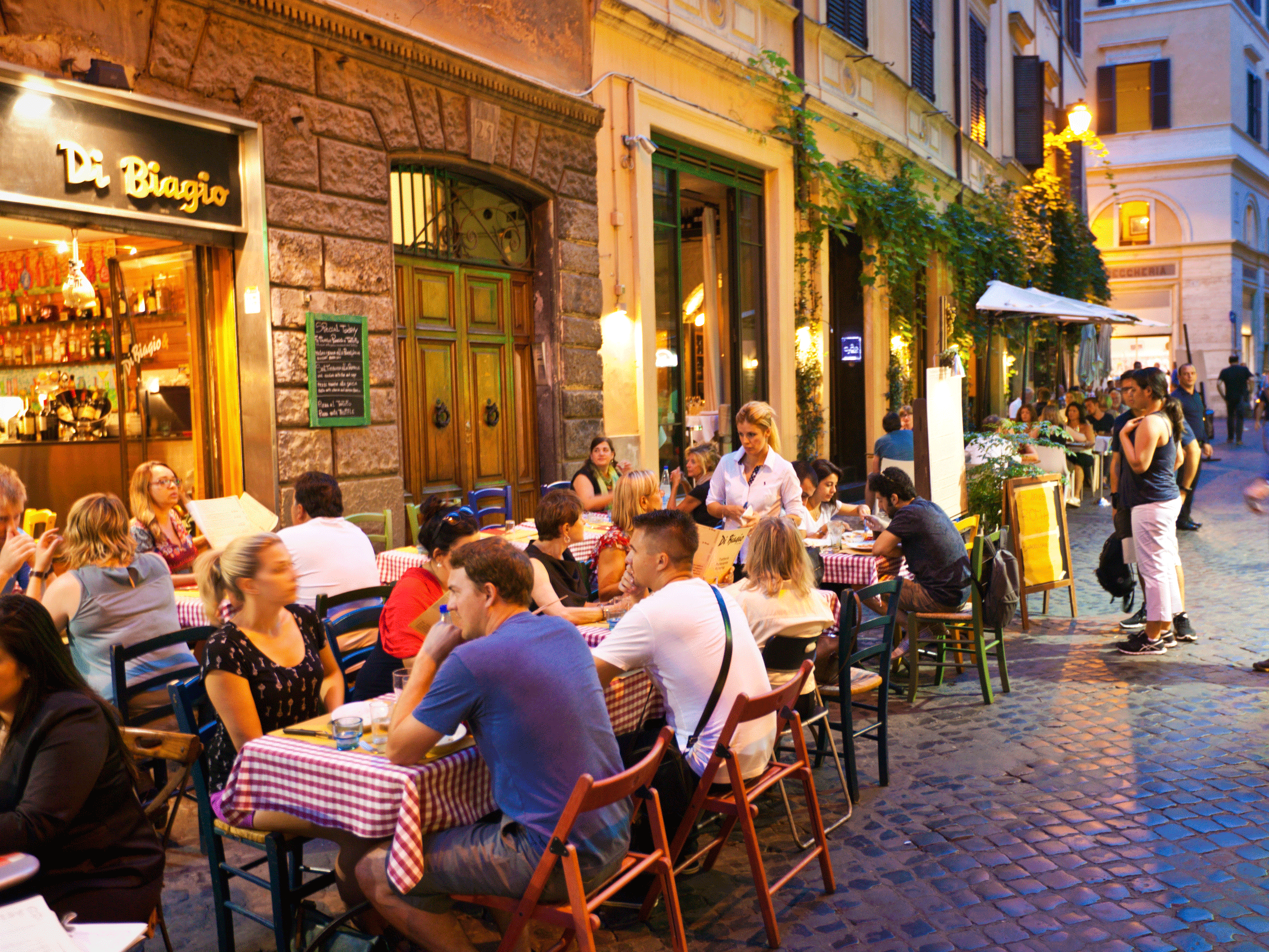 Italy
Italy is a surprising addition to the list of countries where you should consider teaching in general. It appears the market is changing and the conditions are just right if you want to live a glamorous fashionista life in the cradle of Western civilization. Isn't it obvious why so many teachers so readily ogle Italy for teaching job positions? The cities, the countryside, the food, the fashion and, above all else, culture – Grande Italia is one of the most recognizable places in the world for its incredible beauty that attracts millions of tourists each year. But why would you be a mere tourist for a week or two when you have a golden chance (and the necessary skill) to live and work here? You can become an English tutor in private schools or find a way to squeeze into other establishments with your TEFL certification.
Hong Kong
Hong Kong is one of the top go-to city-states for expats that are ready for the ultimate urban experience. As you immerse yourself into the pulsating life of neon-lit streets below towering buildings that cover the skies, you'll realize this is as close as one gets to a science-fiction experience in real life. But Hong Kong has countless faces and an eclectic array of curiosities that keep on giving. Above all else, there is a huge demand for foreign language teachers and you can easily have your pick of the age group. You can work with small children according to the
comprehensive Monkey Tree ESL program
, or look for establishments that offer challenging work with adults that need to reach the C2 level of familiarity with English. Since there is enough work to go around, it is completely up to you.
United Arab Emirates
Since we are discussing eclectic urban assemblies, the United Arab Emirates offer a perfect foil to Hong Kong. If the latter promises a captivating cyber-punk experience, the cities of Abu Dhabi, Sharjah and
Dubai
are the gleaming glass landscapes of sleek outlines and ultra-modern layouts. Since the metropolises of the UAE are the crossroads for international businesses, they also have a stable population of foreign citizens. This means that the UAE are a potent market for teachers of English – the language that has essentially become what Esperanto needed to be – the universal language of the world. The best thing about it is that you can live a glamorous life thanks to the amazing compensation packages and competitive salary market.
Japan
Japan has replaced Vietnam as the hottest destination for teaching English as a second language abroad. The
island nation in the Pacific
is a place where modern tech meets ancient traditions in a perfectly balanced way. It's a wonderful backdrop for adventurous souls and explorers. Nature is gorgeous, the people are humble and the market is booming. Sprawling Japanese cities are competitive markets for teachers that truly want a challenge. While Hong Kong needs teachers of all kinds, including the inexperienced ones, Japan is a promised land for those that have certification and years of experience.
Teaching abroad offers you a chance to have a wonderful experience you'll never forget. Still, it's a big decision that cannot be taken lightly. There is a number of tightly interconnected factors that have to be taken into consideration, including the ever-so-dreadful paperwork, job negotiations, initial financial situation and, of course, the choice of the city. Choosing the right city, the one that suits your sensibilities, can turn an interesting experience into something truly magical.