The Best Honeymoon Destinations for Adventurous Couples
12.12.18
The idea of a romantic getaway is not the same in everyone's eyes. While the exotic vanilla-colored beach may seem like pure perfection for some, others may find it a bit too slow for their taste. For the newlyweds who would prefer something edgier, with a bit more excitement to it, let's take a look at a few suggestions that might
make your head spin with adrenaline
and have you rushing to these fun spots all over the globe to celebrate your commitment!
Untamed at Greenough, Montana
Lake McDonald, Montana
Can you see yourself spending your honeymoon swooning over each other… in a tent? Well, a luxurious one, surrounded by gorgeous scenery in the wild,
green countryside of Montana
! These folks have invented the idea of glamping or luxurious camping, and the fun activities that go with the stay are beyond anything you can conjure up.
Horseback riding is the ideal way to explore the surrounding meadows and riversides, while mountain biking, archery, and river activities (from canoeing to rafting) are yet another way to immerse yourself into the local wonders of nature.
Get urban in NYC
Brooklyn Bridge, New York
This sleepless city is the personification of urban adventure in all of its glory, and as such, it's the best possible choice for the lovers of art, culture, history, and a vivid nightlife scene. You'd be surprised just how delightfully classy and romantic your honeymoon can be, and exciting at the same time, in New York. Spend a day picnicking in Central Park, or join a speedboat tour to get your dose of thrill.
Then, make sure you do some bar-hopping to taste the latest cocktail trends created by the hands of the local (and internationally recognized) experts. In fact,
professional mixology in NYC
is flourishing due to their ingenious recipes and innovation. Why not spend an evening dancing in the arms of your loved one and getting slightly tipsy over some extraordinary tastes?
Spot wildlife in Kenya, Africa
Maasai Mara National Reserve, Kenya
The entire world knows
Nairobi and Mombasa
as the homes to the best wildlife safari you can possibly experience. From their elephant orphanage, to their tours that last up to several days, you can rest assured you'll come across some of the most impressive creatures that roam free in Africa.
However, take your time to also meet and learn about the local tribes, as they have preserved their culture and their authentic way of life. You can even spend some time volunteering, which will give your honeymoon a special purpose, as well.
Hike to see Machu Picchu in Peru
Machu Picchu, Peru
This one needs no introduction, as it's either already on your bucket list, or you've been there at least once before. Nature enthusiasts flock there from all over the world for the sacred Incan citadel, and you'll agree that there are few other places that can be as perfect as Machu Picchu for commemorating your love.
Climb the mountain peaks, hike into the jungle, and of course, hang out with the local llamas as much as possible.
A romantic escape to Paris, France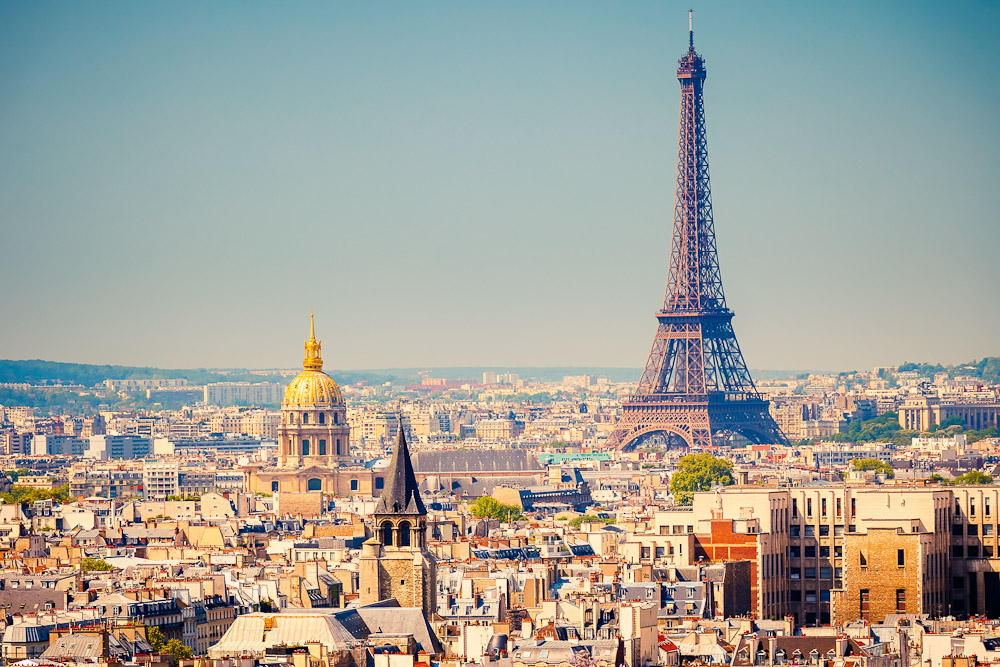 Paris, France
Just like New York is the symbol of all things romantic in the US, Europe boasts its own
romantic metropolis in Paris
. Its reputation as the city of lights as well as love precedes it, and there's no better time to start exploring this European hotspot than as soon as you tie the knot.
Yes, do the cliché things such as climbing to the top of the Eiffel Tower and taking a selfie on the Seine, but also make sure to mingle with the locals outside the touristy streets and taste their lifestyle in a nearby bistro. To mix in a bit of adventure, take a hot-air-balloon ride over the city or take a tour of the city in a helicopter!
Stop the clock in Myanmar
Tea for two, Inle Lake, Myanmar
As soon as you arrive, you'll feel as if you've left the entire civilized world behind and entered a timeless slice of heaven where culture and tradition reverberate with the most essential human values. The land once known as Burma has already become an adventure getaway for couples who want to disconnect from the hectic urban life and reconnect with Mother Nature.
Take hikes whenever and wherever you can, meet the local elephants, try the local wine, and visit the famous Inle Lake between your many adventures!
Wherever you decide to go, plan ahead to discover and book in advance all of the available adventures. After all, this is a once-in-a-lifetime event that's worth all the effort to set up precisely the way you want it, and you deserve to start off your lifetime of adventure with excitement, fun, and romance – happy honeymooning!