Top 25 Religious Sites in India for Spiritual Experience
06.11.17
India is an amazing country, indeed the hub of cultural richness and lavishing heritage sites. Along with all these things what makes India more unique is its religious diversity. There are different religions houses in our country and each one is beautiful in its own way making the aura of the country divine.
The numerous of religious sites in our country following different rituals and traditions make the culture of our country a worth experiencing. Here in this post we are going to discuss about the
25 best Spiritual sites in India
which will make your India
temple tours memorable
.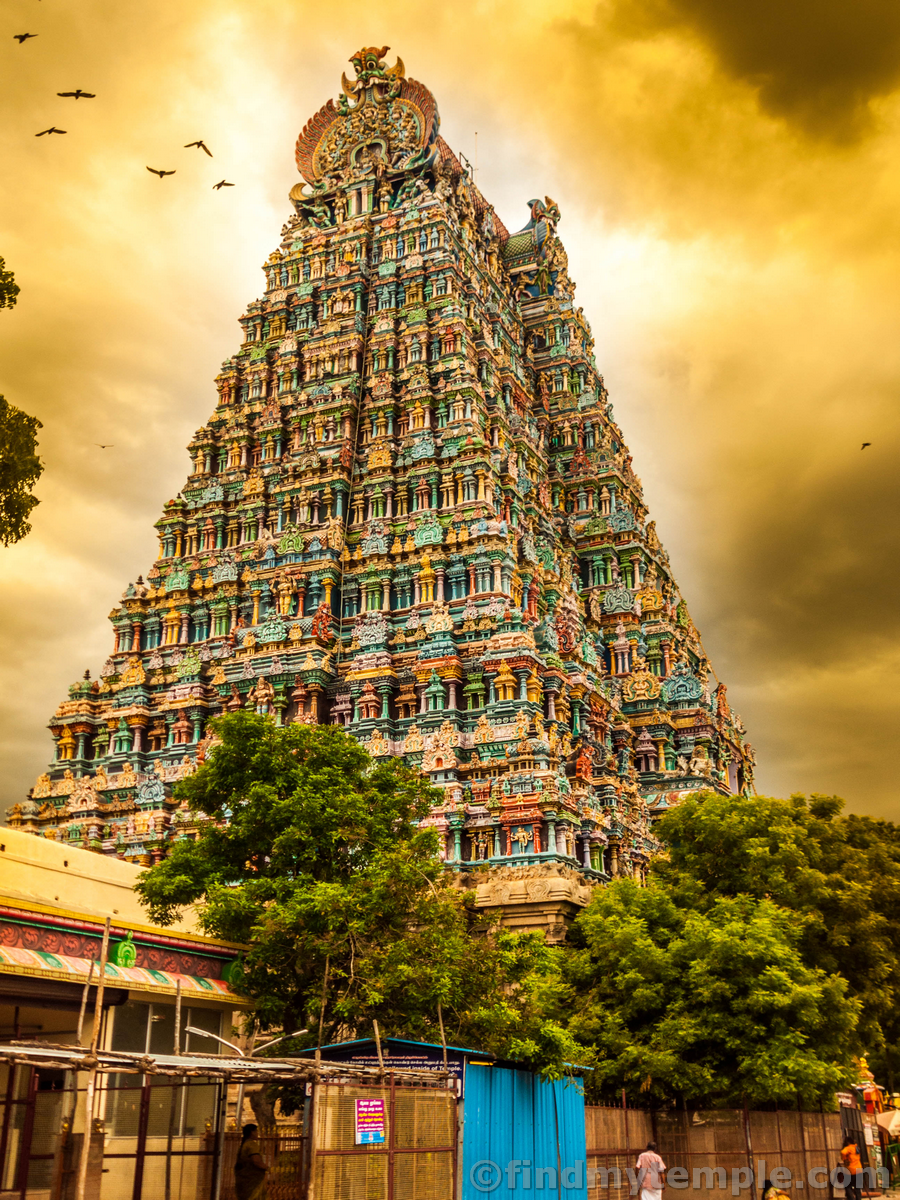 1. Vaishno Devi Temple in Jammu and Kashmir
The first name that tops the list of best pilgrim sites in India is the prominent devi temple, Vaishno Devi temple. Located in the Katra district of Jammu, the temple is flocked by thousands of travellers from all over the world. It is believed that Goddess is staying in three forms in here in the form of Kali, Laxmi and Sawaswati in three pindis.
2. Golden Temple in Amritsar
This is a prominent Sikh Pilgrim site which is also goes by the name of Swarn Mandir and Harmindir Sahib. This beautiful gurudwara is known for its unparalleled beauty. Coated in the Golden color the sikh pilgrim site is visited by various devotees from not only Sikh but from other religions also.
Golden Temple in Amritsar
was built by 4th sikh guru, Ramdas Sahib Ji.
3. Sun Temple in Konark
The Sun Temple Konark is one of the most amazing architecture that is boasted with rich history of India. Dedicated to Lord Sun, this temple is one of its kinds. The Sun God sitting on the huge chariot symbolizes the victory of King Narsimhadev 1. The magnificent architecture of the temple includes 12 pairs of wheels, hall of offering, magnificent roof and erotic scenes that make the perfect religious tour in India.
4. Jagannath Temple in Puri
Listed among the finest temples in Odissa, temple of Jagannath Puri is quite famous for its lavish grandeur and magnificent architecture. The ssanctom sanctorum of the temple is compacting with the deities of Lord Jagannath, Balabhadra and Goddess Subhadra. Every year Lord Jagannath taken out of the temple on a spectacular procession which is visited by thousands of travellers from all over the world.
5. Somnath Jyotirlinga in Gujarat
It is one of the prominent Shiva temple listed among the 12 major Shiva Jyotirlinga located on the coast of Arabian Sea in Gujarat. Legend has that moon himself have established this temple and Lord Shiva has provided its Jyoti (life) to the Shiv Linga established in here. The temple has survived many attacks from invaders and still never fails to fascinates travellers.
6. Ranakpur Temple in Rajasthan
Often plays an important role in
Rajasthan tourism
temples of Ranakpur are the finest example of architectural wonders. The temples of Ranakpur village are the important part of Jainism that holds a lot of importance for its devotees. The beautiful surroundings, tranquil ambience and enchanting divinity has lots of things to offer.
7. Tirumala Venkateswara Temple in Tirupati
A beautiful temple with high prominence in
India temple tourism
, Tirumala Venkateswara Temple is an earthly abode of Lord Venkateswara that is located on the last hill of Seshachalam range in Tiirupati. Just like the other temples in South India, this temple is also known for its exquisite architecture. The temple is listed among the most visited Hindu temples in India that fascinates more than 60000 pilgrims each day. 
8. Hemkund Sahib in Uttarakhand
Uttarakhand is known as Dev Bhoomi due to the presence of various temples in India. The presence of various temples and religious sites has made Uttarakhand a perfect religious site. Boasting with pentagonal structure, the Hemkund Sahib is quite known for its scenic site and is nestled amidst lofty hills that are covered with snow. 
9. Khwaja Sharif Dargah in Ajmer
The Dargah of Khwaja Mouin-Ud-Din Chishti is a major attraction that can be visited in the extension of
Golden Triangle Tour Packages
. This important Islamic shrine is not only famous in India but is also famous in foreign countries especially in Middle East countries. People not only from Islamic faith but from different religious faiths come and worship here.  The time of Urs festival is best to visit Khwaja Saahab Dargah when place comes alive.
10. Velankanni Church in Tamil Nadu
Tamil Nadu one of the major south Indian states is also popular for old style churches. Velankanni Church is one of them. Located on the Nagapattinam district this church is also known as Basilica of Our Lady of Good health. Boasted with graceful architecture the church attracts thousands of tourists every year. The major attraction of the temple is the feast of the Nativity of Mary that is attended by millions of devotees from around the globe. 
11. Amarnath Cave in Jammu & Kashmir
One of the most miraculous religious sites in India, Amarnath Cave is a Shiva temple that is known for its Shiv Linga. The idol of Shiv Linga is created naturally by ice every year and to see this miracle thousands of devotees start their expedition to Amarnath Yatra that can be reach after a rigorous trekking trails. People on their
North India tourism
can also see pair of pigeon in here. Legend has once when Lord Shiva revealed the secret of immortality to Goddess Parvati, it was overheard by the set of pigeons  and these pigeons are believed to be the same pair.
12. Varanasi in Uttar Pradesh
The city of Varanasi is the ancient living city of India. It is known for its majestic Ganga Ghats, plethora of temples and devotional aura that makes the place a perfect Indian temple tours. The presence of river Ganga meandering through the city makes Varanasi more divine and spiritual. The city is known to provide Moksha (Salvation) as it is believed that Varanasi was believed to be established by Lord Shiva himself.
13. Churches of Goa
Famous for Portuguese style buildings and cathedrals, Churches of Goa is known for its beauty and unique architectural style. The grand and glorious legacy of Portuguese can be seen through these churches.  Worth exploring, these churches stand as a majestic pillar of Christian faith. Some of the most important and popular Churches of Goa are Basilica of Bom Jesus, Church of the Lady of Immaculate Conception, Church of St. Lawrence and Church and Convent of St. Francis of Assissi. All these churches are the major part of
Goa Tourism
.
14. Dwarka in Gujarat
Boasted as the land of unparalleled spirituality, Dwarka is listed among the major
pilgrim sites in India
. Mythology states that after Lord Krishna left Mathura he made Dwarka his capital. This site is included among the Char Dham Yatra. The presence of various temples specially dedicated to Lord Krishna has make this place more special. Visiting this place will surely take you to the time of Mahabharata.
15. Rishikesh
Popularly known as the centre of Yoga, Rishikesh is all about redefining the divinity. The presence of gushing Holy River Ganga and the settlement of yoga centers give new meaning to the spiritualism tourism in India. The nature can be cherished in its truest forms and can be loose oneself in the serenity.
16. Mathura
Prominently associated with Lord Krishna, Mathura is the place where he had spent his time of adolescence. The blessed land of Mathura is quite famous among the pilgrim travellers. People from Agra, Jaipur, Alwar and nearby cities frequently visit this land. The prominent Krishna Janmbhoomi Temple is a major attraction among the travellers. 
17. Vrindavan
Blesses land of Vrindavan is also associated with Lord Krishna as this is the very place where he and Goddess Radha set an example of true love. Located in Uttar Pradesh, Vrindavan take you to the journey back in time of Lord Krishna. The very mesmerizing, small and big temples dedicated to Lord Krishna  and Goddess Radha allures travellers from all over the country and world. frequent chants of "Radhe Radhe" desolve sweet in your years. Vrindavan is indeed the popular pilgrimage destinations of North India.
18. Haridwar
Haridwar, which literally means Gate of God, Haridwar is an amazing place which is known for many spiritual reasons. The presence of holy River Ganga, gushing here and people come here from different part of the world and country.  This is the very place where people bring the ashes of their family member to dip into Ganga so that their soul would get salvation. 
19. Rameshwaram
It is one of the most prominent and beautiful tourist destination located in the South Indian state of Tamil Nadu. Rameshwaram is listed among the 12 prominent Lord Shiva Jyotirlinga. Located in Munnar this sacred place is a very same place where Lord Ram worshipped Lord Shiva before getting into the war with raksha king Ravana. The Ramanathaswamy temple is a major attraction in Rameshwaram. Holding a prominent place in
South India Tourism
Rameshwaram is indeed a place one must visit in a lifetime.
20. Badrinath
Badrinath, a gateway to unmatched spirituality is the place where divinity and culture together create a perfect North India Tourism. The cuddling spiritual aura of Badrinath will take you on the trail to the home of Lord Vishnu who is worshiped here as Badrinath ji. It is believed that one who visit this place with all heart and soul would confined from the materialistic world and get more closer to the Supreme Power. Badrinath plays a vital role in Chota Char Dham Yatra in Uttarkhand. 
21. Hampi
The architecture of Hampi and its style are amazing. Located in the south Indian state of Karnataka, the temples of Hampi are quite amazing and famous throughout the world. The ruins of Hampi temples have lot to tell about the bygone era of the place. Placing a prominent place in Spiritual tours in India Hampi houses with many important temples, one of them is the Virupaksha Temple.
22. Madurai
Madurai, one of the most beautiful places in Tamil Nadu is an amazing tourist destination which is also known as the "Temple Town" in India. According to the legends, once a honey drop fell from matted hair of Lord Shiva and thus the place got its name. Being an important pilgrim sites in South India, Madurai is famous for Meenakshi Amma Temple. 
23. Bodhgaya
Famous as the place where Lord Buddha attained enlightenment, Bodhgaya holds a significant place in Buddhism. For Buddhist tourists, Bodhgaya offers Buddhist pilgrims that make this destination perfect for pray and meditate. The feeling of walking on the land where Buddha himself walked is truly mesmerizing. Mahabodhi temple in Bodhgaya makes an important part in Golden Triangle Tours.
24. Shirdi
"Sab Ka Malik Ek", that's what one can hear when you step on the divine land of Shirdi. Famous as the house of famous saint Sai Baba, the temple of Shirdi is visited by numerous of travellers from all over the world irrespective of their religion, caste and creed. The time when you will be on Mumbai Tours you can also take a visit to the temple of Shirdi Sai Baba. Huge idol of Sai Baba with the crown of Gold on his head is worth watching. Sai Baba Mandir is listed among the richest temples in India.
25. Leh
Leh, a beautiful place that is dotted with a huge number of Tibetan monasteries is another place that is a perfect place for all those who are looking for the inner peace. The place is a prominent destination in Leh, that holds n numbers of stupas, statues and wall paintings along with Thangkas, Swords and tall pillars that are engraved with Buddha's teachings. Names of some most amazing Buddhist monasteries includes Shey, Hemis, Lamayuru, Alchi, Thiksey and many more.